Welcome to the online home of the award-winning, all-volunteer Atlantic Highlands First Aid & Safety Squad, where you'll be able to find the latest news involving the squad and around the EMS world, 24/7.
We've been around since 1929 and staffed by dedicated volunteers, who give their time to deliver free, around-the-clock emergency medical and rescue services to the borough. Indeed, 2015 marks our 85th year in service.
We respond to everything from minor falls, cuts, skinned knees, broken arms and car crashes.
Think it's all blood and guts? Think again.
While squad members occasionally do handle those sorts of calls, a majority of our emergencies do not involve blood, guts or even ugly stuff. However, what every call does involve is our passionate members providing an essential, high-quality service to the community.
Take a moment to look around, click through to some of the links, and meet some of the men and women who make the AHFAS what it is today. More important, see how you can become a part of this dynamic organization and give back to your community.
Atlantic Highlands First Aid & Safety Squad shared Colts Neck First Aid Squad's video.
Saturday, August 12th, 2017 at 10:26am
Colts Neck First Aid Squad
The Prom Queen Elizabeth, behind the wheel, tired and under the influence of alcohol...she strays over the line and hits the oncoming car…. The Colt's Neck First Aid Squad hosts a full scale demonstration of post prom night fatal accident for high school juniors and seniors - including an evac helicopter landing on the football field - all in an attempt to demonstrate both the dangers of distracted, and under the influence driving.
Amount of Experience Required
Tuesday, August 15th, 2017 at 12:49pm
Today the JEMS team won PennWell awards for our Sepsis content (print, web, video, conference and webcast) and our sales efforts. Way to go! https://t.co/ILWmveJz3D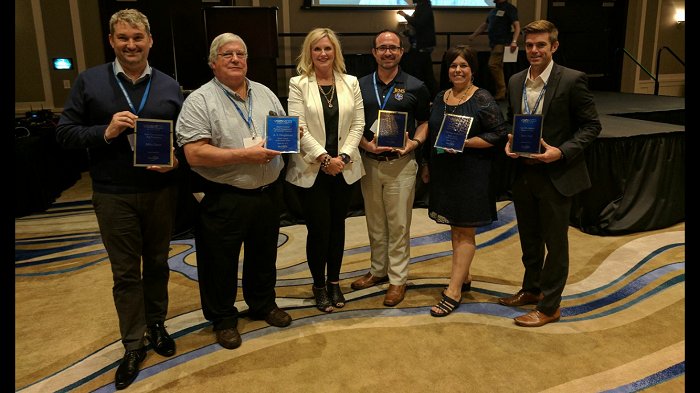 Contact Us...We'd Love to Hear From You